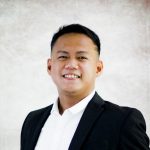 Alvin is an Accounting Manager for CMR Associates. In this role, he oversees a team of accountants and is instrumental in the execution our accounting functions and client responsibilities. Alvin also leads or software training team.
Alvin is a Philippine Certified Public Accountant with meaningful experience working for both local and multinational corporations specializing in bookkeeping, management accounting & tax and exposed to different industries like trucking and logistics, restaurants, retails stores, etc. Most recently, Alvin was the General Accountant/Controller for a national trucking conglomerate.
Alvin is QuickBooks and Xero certified and has completed significant tax compliance coursework.